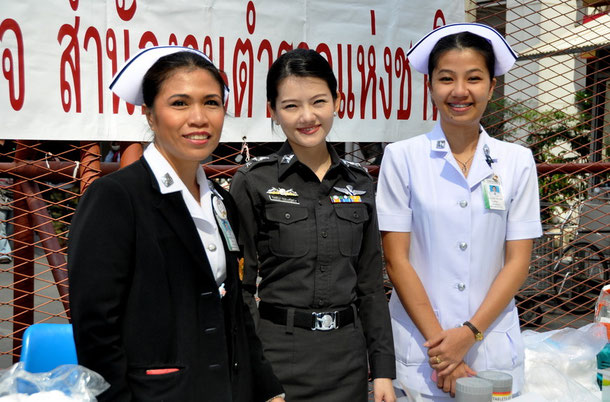 Goldstück as keynote speaker in Thailand
11.09.2016
| Education | Society
Health care officials from all over the world met from 11th to 13th September in Chiang Mai for an exchange on demographic changes.
Prof. Ian Philp, professor at the University of Warwick, led the conference with participants from England, Thailand, India, China, Singapore, Portugal and Uganda. The exchange comprised of presentations from global home care organizations, Cambridge University, Health Nest Uganda as well as an interactive World Café, in which the guests talked about further developments in the health care sector.
Barbara Radtke was invited as a guest speaker to present Goldstück's training and further education offer.