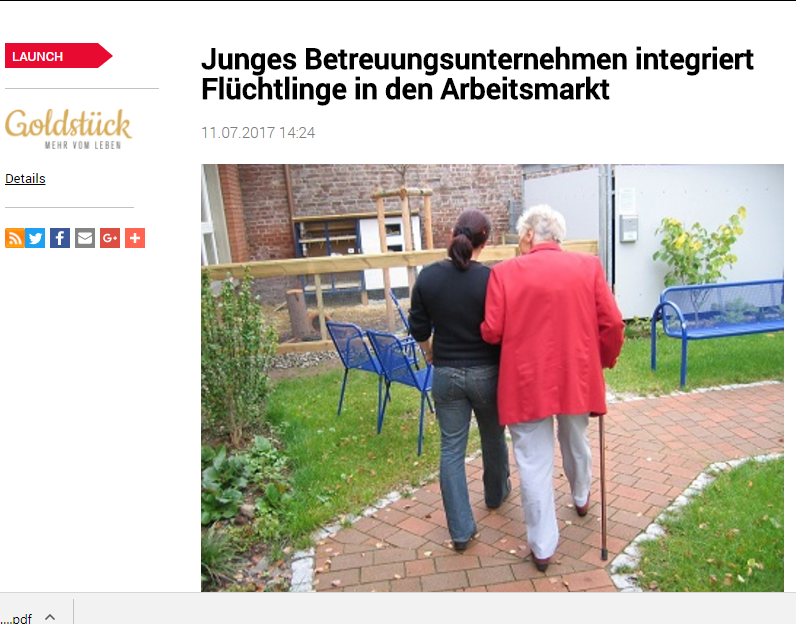 Startupticker.ch reports on Goldstück at Home
12.07.2017
| Education | Living | Society
Instead of care migration, Goldstück creates care jobs for refugees
Refugees have no access to the labor market in Switzerland - more recently, the media reported more recently.
As an alternative to care migration, Goldstück trains refugees as nursing assistants and offers internships at Spitex, private families and Pflegheimen. We have already found the necessary seats thanks to our project partners. After the internship, the participants will work as market observers on the market. They also have the opportunity to train themselves.
This will enable them to earn their livelihoods themselves and to open up career prospects. They also make a valuable contribution to people's everyday life.
http://startupticker.ch/en/news/august-2017/junges-betreuungsunternehmen-integriert-fluchtlinge-in-den-arbeitsmarkt